Weekly Scheduled Yoga and Mat Pilates Classes
Monday:  12pm Hot 60
Tuesday: 6am Hot 90
Tuesday: 12pm Hot Pilates
Wednesday: 6pm Hot 90
Friday: 4pm
Weekly Scheduled Pilates Apparatus Classes
Thursday: 6am Level 2 Apparatus Class
Friday: 6:30am Level 1 Apparatus Class
Workshops and Multi-Week Sessions:
Shed your winter coat for a spring in your step! This time you'll join BB and Tiffany as you start at the earth to warm and unfurl every tight muscle and joint from your soles to your scalp. At the same time you'll work to strengthen and stabilize from the center. You'll finish the workshop by blowing away all of that you've released with breath-work and fully relax into your newly opened space with a guided meditation. The laid-back vibe of this workshop will make it almost feel as if you LIKE having your asana kicked… almost.
Why yoga and Pilates? From throat to pubic bone, from armpits to hips, from shoulders to glutes and all the way around your core is an amazing cylinder of muscles that you use every single day in ways you haven't even realized! The combination of yoga flow and stretch, core activation along with an extended guided meditation will leave you feeling warm, strong and lighthearted as you roll up your mat!
Come for the 2-3:30pm practice and stay for the 3:30-4ish community time and enjoy delicious beverages, both leaded and unleaded.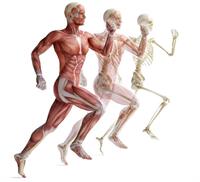 Whether you are a serious runner or just a casual runner this workshop is for you. Tight hips, hip flexors, hamstrings and calves, or weak feet, ankles, inner thighs and arms…Sound familiar? These imbalances often lead to injuries such as plantar fasciitis, Achilles tendinitis, IT band syndrome, runners knee, shin splints or worse.
As a competitive cross-country runner in high school and college and a long distance runner for years after school, Tiffany understands most runner's injuries and imbalances because she has been through them herself. Tiffany has applied her years of teaching yoga and Pilates to work in re-aligning and balancing her body and wants to share what she has learned with other runners.
The workshop will begin with 30 minutes of Pilates Movement Principles exercises to learn more about imbalances within your body. Then on to 60 minutes of apparatus work, rotating around reformer, tower and chair exercises. The focus during the apparatus work will be strength, stability and balance. Finally you will take your practice to the floor to stretch, lengthen and massage your body with a runner's focused yoga series.
There will be time left at the end of the workshop for students to ask specific questions related to their own bodies. Please do not run before the workshop as you will work hard during these two hours. And we recommend taking the rest of the day off from running afterward class.
This workshop utilized specialized Pilates apparatus so is limited to 6 participants.  We will try to add more sections of this workshop if we have a growing waiting list.
$35 if registered by March 15, $40 thereafter
Privates – Yoga, Pilates, Movement
 Information Coming Soon!
Please contact Tiffany if interested in Private yoga, Pilates or Movement Sessions.